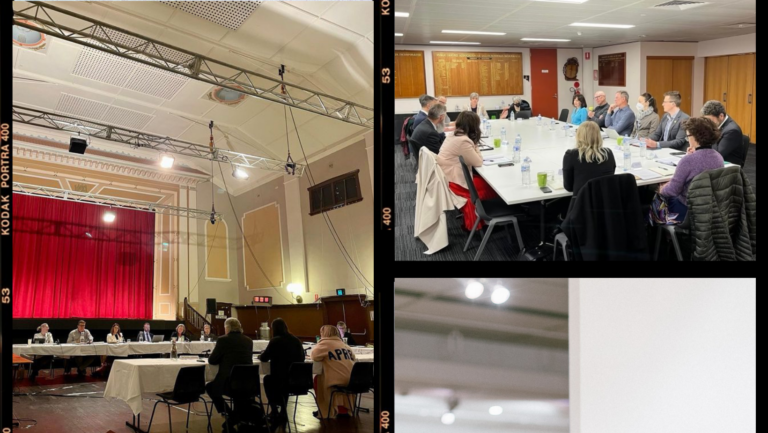 Taking some time to celebrate our advocacy achievements over the last year
As part of our state election advocacy campaign last year, AICSA advocated for a taskforce into artist precarity, which is a crucial step to communicating the distinct challenges affecting the industry and to improve the conditions and salaries of artists and arts workers.  As such, AICSA welcomes last week's announcement from the Minister for the Arts, Andrea Michaels MP, including the establishment of a taskforce into sustainable careers for artists and arts workers.
The same announcement from Minister Michaels included the return of arts organisations into the Department of Premier and Cabinet (from Industry, Innovation and Science), consultation for a new state arts plan, and a bonus payment multi-year funded arts organisations equal to indexation in the '22/'23 year.
AICSA has been strongly advocating for arts organisations to receive the 2.6% indexation top-up for NFPs as per the '22/'23 mid-year budget review — which explicitly did not extend the top-up to the arts or environment sectors. Earlier this year, AICSA revealed that some six (we know now seven) arts organisations had been deemed eligible by Arts SA and Treasury to receive the top-up, however we voiced concerns about the methods used to determine eligibility and called for the rate to be applied to all funded arts organisations.
We are pleased that the Minister has now provided the bonus payment equal to 2.6% indexation this year. We will continue to work with the Minister and the Treasurer to ensure that the full rate of 5.1% is applied to all funded arts organisations in line with the rest of the NFP sector permanently from next year.
When further details are available, AICSA encourages all South Australian artists and arts workers to contribute to the consultation for the new state arts policy and map out your vision for the future of the arts in our state.
Other election commitments delivered to date include $2m per year into important grants programs for artists and small-to-medium arts organisations, $2m per year to the Adelaide Fringe and annualisation for the Adelaide Film Festival. The See It Live music industry package has also been funded, however concerns continue surrounding its delivery and underspending.
AICSA will continue to advocate for arts organisations, arts workers and artists to ensure that election commitments will be delivered, and the arts industry is heard.  To achieve this, AICSA meets quarterly with the Minister for Arts, Andrea Michaels MP, and with Arts South Australia, and meets bi-annually with the Premier as part of the Civil Society Roundtable.
As AICSA is an independent non-government not-for-profit and receives no organisational government funding, membership fees and donations are vital to support AICSA's activities during the year and to ensure an independent voice for arts in South Australia.  To find out more about us, to join AICSA or to check on the status of your membership, please visit our membership page, or contact our part-time General Manager via info@aicsa.net.au
Thank you for your support!