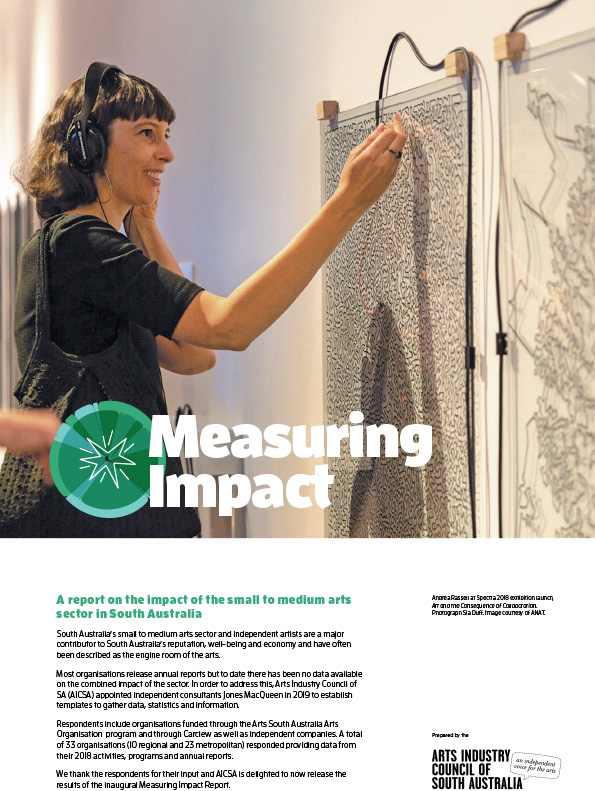 On 22nd January 2020 Arts Industry Council of SA (AICSA) launched MEASURING IMPACT, the inaugural report into valuing the contribution of the small to medium arts sector in SA.
South Australia's small to medium arts sector and independent artists are a major contributor to South Australia's reputation, well-being and economy and have often been described as the engine room of the arts.
To date there has been no data available on the combined impact of the sector. In order to address this, AICSA appointed independent consultants Jones MacQueen in 2019 to establish templates to gather data, statistics and information.
AICSA Measuring Impact Report (PDF 700kb)