At the Annual General Meeting held on 24 May 2026, there were four nominations received for the Executive Committee with six vacant spaces. AICSA is very pleased to welcome Ruth Weldon and Sarah Brady as a new Executive Committee members and Jessica Alice and Becci Love returned for a further two year term.
AICSA also said farewell to outgoing committee members Vincent Ciccarello and Justyna Jochym. AICSA thank Vincent and Justyna for their extraordinary work with AICSA and we wish them well in future endeavours.
AICSA Executive Committee 2023-2024
CHAIR
Jessica Alice, Director, Writers SA
COMMITTEE MEMBERS
Sarah Brady, Freelance Event Producer
Becci Love, Producer
Jo O'Callaghan, Head of Programs and Development, Adelaide Fringe
Eleanor Scicchitano, Independent Curator and Writer
Emma Webb, Artistic Director, Vitalstatistix
Ruth Weldon, Manager, Early Career Artists, Carclew
Dr Sam Whiting, Lecturer – Creative Industries, UniSA Creative, University of South Australia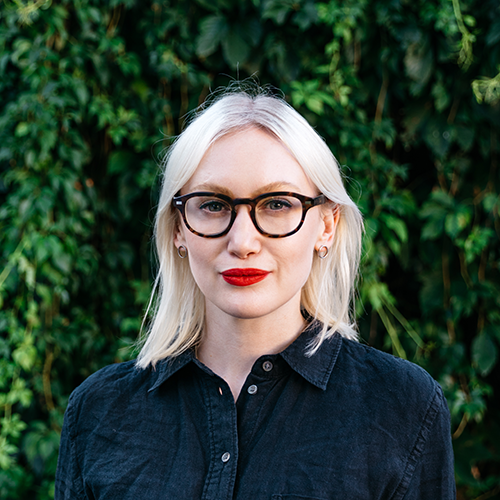 Jessica Alice, AICSA Chair
Jessica Alice is a writer, advocate and artistic director/CEO from Melbourne's west living on Kaurna Yerta in Adelaide, South Australia. Jessica is the Chief Executive Officer of Writers SA, the peak organisation for writing and literature in South Australia, and Chair of the Arts Industry Council of South Australia, the state's independent, sector wide representative arts body. She was formerly Program Manager of Melbourne Writers Festival, Co-Director of the National Young Writers' Festival, in Newcastle, New South Wales, and a member of the executive leadership team at Regional Arts Victoria as Marketing & Publicity Manager.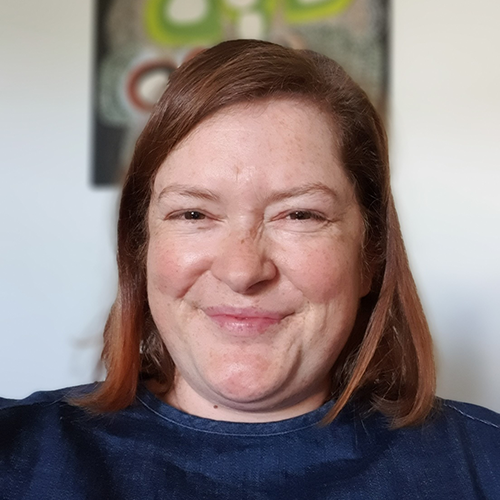 Becci Love
Becci is an arts and events producer, who has spent her career working with artists and festivals around the world. Becci is a descendent of the stolen generation, tracing her ancestry back to Noongar country in Western Australia, along with Scotland, Ireland, Wales and Cornwall. She sits on the board of Adelaide Contemporary Experimental and serves as a Peer for the Australia Council for the Arts (soon to be Creative Australia) and for Arts South Australia. At the University of Adelaide, Becci manages a team of events specialists and a calendar of community, cultural, creative and educational events and programs. Becci has worked in the arts, festivals & museums sectors both around Australia and the UK, including the Helpmann Academy, Illuminate Adelaide, the Adelaide Festival of Ideas, MOD., artist-run gallery FELTspace, Vitalstatistix, Adelaide Film Festival, Media Resource Centre, Adelaide Fringe, Adelaide Writers Week and Insite Arts.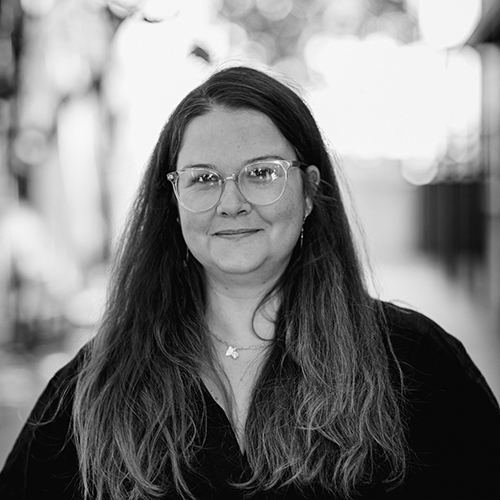 Eleanor Scicchitano
Eleanor is a Kaurna Country Adelaide-based independent curator and writer. She is currently Director of Post Office Projects, a new volunteer-run studio and gallery space located in Port Adelaide. From 2013 – 2019 she was the Visual Arts Program Curator at Country Arts SA, and the Visual Arts Coordinator at Tandanya – NACI from 2011 – 2013. She has held volunteer roles including co-director of FELTspace ARI. She graduated with a Masters in Curatorial and Museum Studies from the University of Adelaide in 2012, and Chaired the AHCAN committee from 2018-2021. From 2014-2016 she sat on the Board of Directors of the AEAF, and from 2017-2019 on the Board of ACE Open. In 2020 she joined the Arts Industry Council of SA Executive Committee. Eleanor's curatorial practice commonly involves working with artists to explore identity and the body. She has curated numerous exhibitions across Australia, including at the Contemporary Art Centre of South Australia, the Australian Experimental Art Foundation, Canberra Contemporary Art Space, and Artbank, Sydney. She is the curator of the 2022 Gertrude Street Projection Festival, Melbourne.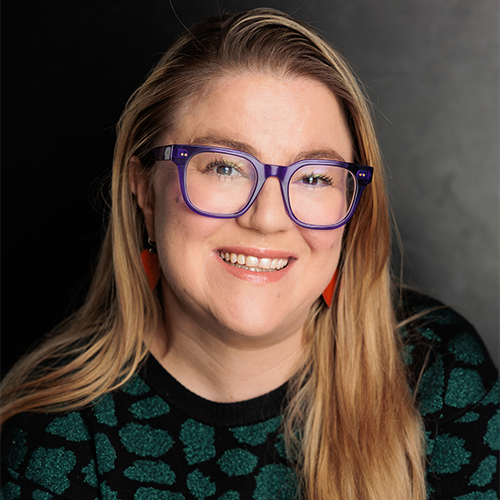 Ruth Weldon
Ruth Weldon (she/her) is a highly skilled and experienced arts administrator and producer, living and working on Kaurna Country. Ruth works at Carclew as Manager, Early Careers program, and has almost 20 years' experience in the arts, working primarily on festivals and in youth arts. She is studying part-time doing an MFA (Cultural Leadership) at NIDA and is a freelance audio describer working with Access2Arts. From her beginnings travelling the world working on festivals, she has had a range of experiences across ticketing, administration, marketing, programming, and producing. Her area of expertise is youth arts, working extensively with early career artists and producers. Ruth is immensely passionate about making arts accessible for all and helping to foster the next generation of arts workers and makers.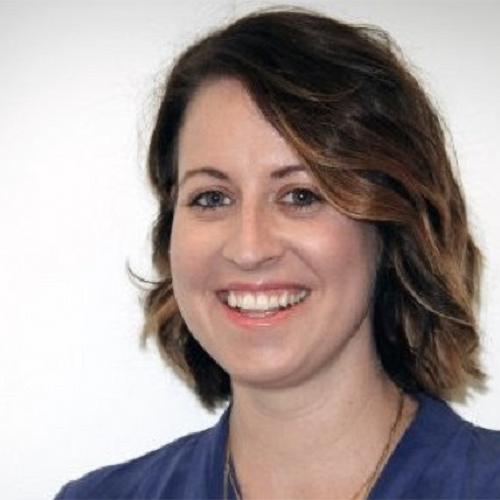 Sarah Brady
As an experienced event professional, Sarah has produced many creative works within internationally broadcast sporting events including the ceremonies and creative programs for the Women's and Men's 2020 and 2022 Cricket World Cups, 2018 Sydney Irish Festival and the 2015 and 2016 FIM Speedway Grand Prix. She has significant high-level operations, project management and budgeting experience, and is well versed in Excel, Xero, and other budget management software.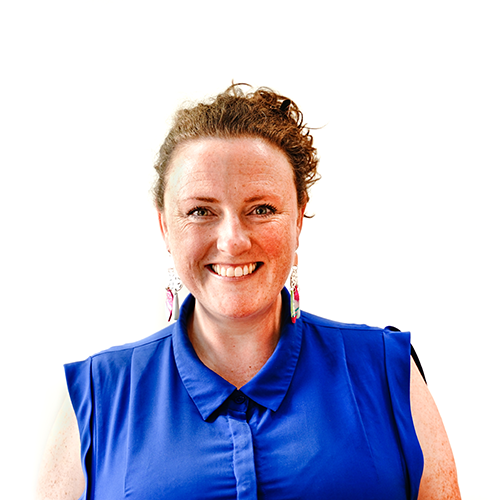 Jo O'Callaghan
Jo O'Callaghan is the Head of the Programs and Development at Adelaide Fringe. Starting her career as an independent artist performing, directing or producing productions featuring on the Fringe circuit she soon moved into project and business management in the not-for-profit Arts sector. For 20 years she has positioned herself in festivals and major events and is dedicated to creating inclusive community experiences. Leading operational and creative teams in some of Australia's biggest arts festivals - including Associate Producer at Melbourne Fringe, Venues Manager at Melbourne International Film Festival, Festival Director Short + Sweet Melbourne, and Operations Manager at Melbourne International Comedy Festival, she brings a wealth of knowledge from a festival and major events environment and is dedicated to creative practices ensuring artists have an independent voice, and a platform to present it. Jo loves the culture of Festivals where people, ideas and energy are squeezed into a small time frame, to all emerge exhausted but enlightened, having shared a collective experience.
Emma Webb
Emma Webb is a curator, producer and activist. Working across independent projects, small-to-medium organisations and festivals, she has focused on commissioning, developing and producing socially engaged and experimental art projects. She has been Artistic Director at multidisciplinary arts organisation Vitalstatistix, based in Port Adelaide, Kaurna Yerta, since 2010. Some of her focuses have included curating a five-year climate change program called Climate Century; annual national arts lab, Adhocracy; and championing feminist and queer artists and work. She has commenced a multi-year commissioning project about art, labour and the future of work, called Bodies of Work. Emma is active in cultural policy advocacy work as an executive committee of the Arts Industry Council of South Australia, and collaborator in Reset Arts and Culture, as well as being involved in local politics in her home community, the proud union city of Port Adelaide, Yerta Bulti.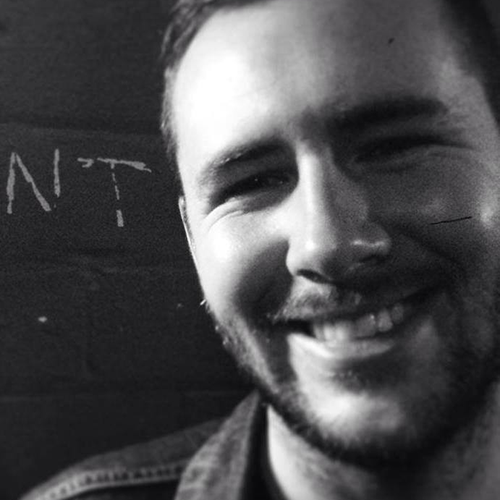 Sam Whiting
Sam is a Lecturer in Creative Industries at UniSA Creative. His work is primarily focussed on the music industries, specifically live music cultures and cultural policy. Previous peer-reviewed publications of Dr Whiting's have explored the music industry, live music ecosystems, music scenes, small venues, issues of access and live music, alternative forms of capital within the creative industries, heritage, gender studies and cultural identity. His recent teaching focusses on cultural economics, the creative industry and creative spaces and places. Dr. Whitings's previous research experience has included work with the SA Music Development Office, the National Live Music Office, the City of Melbourne, Monash University, RMIT University, and the University of Tasmania. Sam is currently working on a book about small venues for Bloomsbury Academic and is also an active member of the local Reset Collective.