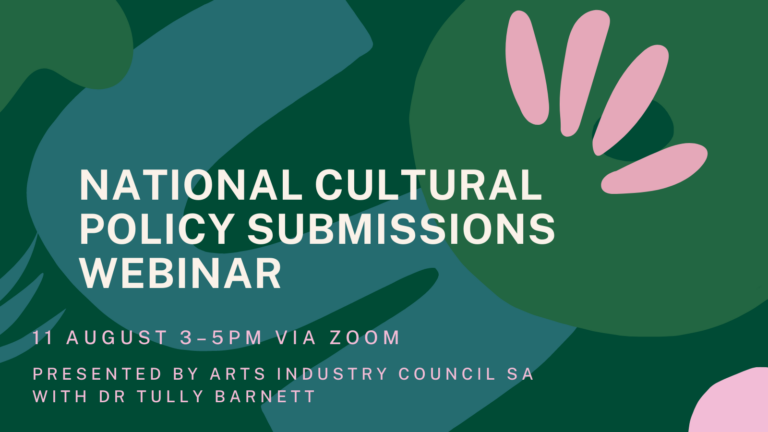 National Cultural Policy submissions webinar
Thursday 11 August 3–5pm via Zoom
Presented by Arts Industry Council SA
With Dr Tully Barnett and hosted by Jessica Alice
The new federal Labor Government is seeking submissions to inform a new national cultural policy – the first in almost a decade. The Arts Industry Council of South Australia (AICSA) presents this free webinar with Dr Tully Barnett, cultural policy researcher and Senior Lecturer in Creative Industries at Flinders University, for a guide to get you up to speed on the cultural policy process, how to sift through the rhetoric, and give you everything you need to make your own submission. We'll look at the template for the submission, how you might shape your narrative to fit in with the pillars of the policy that have been announced, and how you can make space for other topics you want to discuss in your submission, and Dr Barnett will be on hand to answer any questions.
If you missed the session, you can watch the recording below: